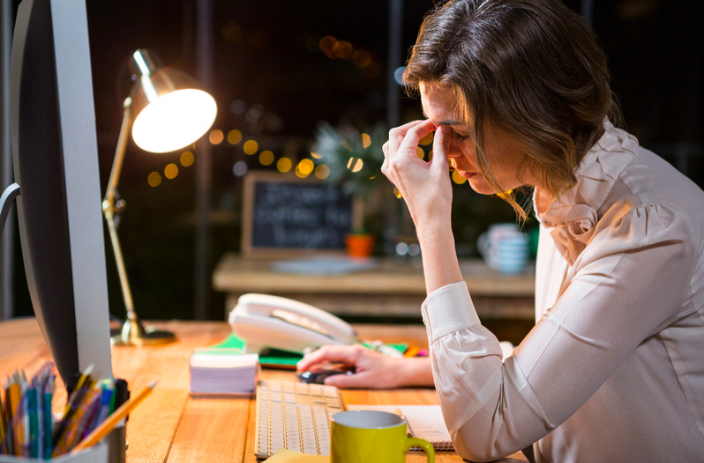 25 Things to Delegate to a Personal Assistant to Make Your Life Smoother
Physician | June 11, 2019
Sometimes it may feel like there isn't enough time in the day. Your projects are stretching you think as you try to balance work and home, too. You know you need help with the details, but delegating your to-do list to someone else may seem like another grueling step, an extra item on the to-do list. You might think, "If you want something done right, do it yourself", right? It's time to leave this phrase in the past. Although it may take time and effort initially to hand off your to-do list to a personal assistant, it will also free up hours each day. Delegating and outsourcing are your two best options to free up time to do your most valuable work.
You'll be shocked at what a personal assistant can take off your plate. Even better, they can do it all while you are at work: doubling your productivity.
Here are 25 things you can ask a personal assistant to do:
Make the calls you are dreading. If you've been ready to switch cell phone providers or wifi services for years but you don't have three extra hours or the patience to be put on hold, a personal assistant will make those calls for you.
Organize your travel. Whether it is a personal vacation or a short out-of-town conference, a personal assistant can find you the best flight options, reserve hotel rooms, schedule meals, and create an itinerary for your trip. When something unexpected comes up, like the conference oversells the hotel rooms, your PA can step in and handle the chaos.
Pay your bills. Are you spending a few hours paying bills on the 1st of the month? Your personal assistant can take this over or even help you set up auto payments to your credit card.
Arrange gifts, cards, and phone calls. From parents to significant others, your PA will make you look good during birthdays, anniversaries, and holidays.
Find a nanny or babysitter. Searching the web for hours, calling your friends for recommendations, and posting on Facebook aren't necessary when your PA can do all the searching for you. Give your him or her a task like this and you'll likely get back a list of the top candidates in your area, how much they charge, reviews, and contact information.
Transcribe and dictate. Say your thoughts aloud or write down brief notes. He or she will save you hours by writing transcriptions for podcast episodes, webinars, emails, or simple personal documents.
Register for a conference, meeting, or dinner. They can take care of scheduling that CME credit or conference, just forward the email and consider it done.
Set up appointments. It's never been easier to schedule haircuts, doctor appointments, and meetings. Send a text and they'll send back a confirmation.
Find and schedule a home cleaner. Dirty house? Don't spend all night trying to clean it up before your mother-in-law comes to town. A personal assistant will find the best options at the cheapest rates and schedule it around your availability.
Create your "to-do list". Everything that you've passed on to a personal assistant, the tasks, deliverables, and updates, are available for you every time you have a question. You can see all the progress that is being made while you work on other things.
Call and confirm reservations. Forgot your brother has a new girlfriend? No problem. Your PA can add to your reservation and confirm the details.
Coordinate when you have an IT issue or tech troubles. Is your computer, phone, or tablet running slower than normal? Let them trouble shoot for you while you are working for the day.
Order online. The art for your home, a phone case, or maybe a computer will all be taken care of. They can also handle any product returns.
Find new job opportunities. While you are at work they can work with recruiters on your behalf to find the best new opportunities and salary increases.
Personal errands. If you don't have time to get groceries tonight, they do.
Schedule household repairs and odd jobs: hang picture frames, fix an outlet, install a banister, fix a closet door, clean up the garden, or find an upholstery cleaner.
Laundry and dry cleaning. Save yourself hours of work, let them find a pick up drop off service and coordinate weekly.
Smooth our your move across the country: From picking a realtor, packing, and moving furniture, to unpacking and organizing, have it all done for you so you feel at home right away.
Any parts of your ongoing projects that he or she is capable of doing on your behalf. Constantly be on the lookout for things to have them try out. The more you can delegate, the more free time you will have.
Gather data and research. Let them cull through hundreds of websites and industry information and pull out what you really need.
Coordinate car repairs. From finding the best auto mechanic to making sure everything gets done, they can coordinate every step.
Find a literary agent and publishing houses. It's time to finally get your book published. A personal assistant can coordinate with an agent and publisher.
Organize. Do you have a storage unit or garage to clean out? Let your PA work with a professional mover and organizer to smooth out the details.
Create or clean up spreadsheets and documents. Hand over the details and your personal assistant can make all the changes.
Plan parties. From research and location planning to specific menu items, RSVPs, and decor, let a personal assistant plan it and touch base with you throughout.
Personal assistants can take the small things, like polishing your shoes or making a brunch reservation, or the big things, like planning a trip, off your plate so you can get more done in less time. So the next time you have something on the back of your mind ask yourself, "can a personal assistant do this for me?"
Text us at (402) 858-2209 and you'll see how easy it can be to delegate.