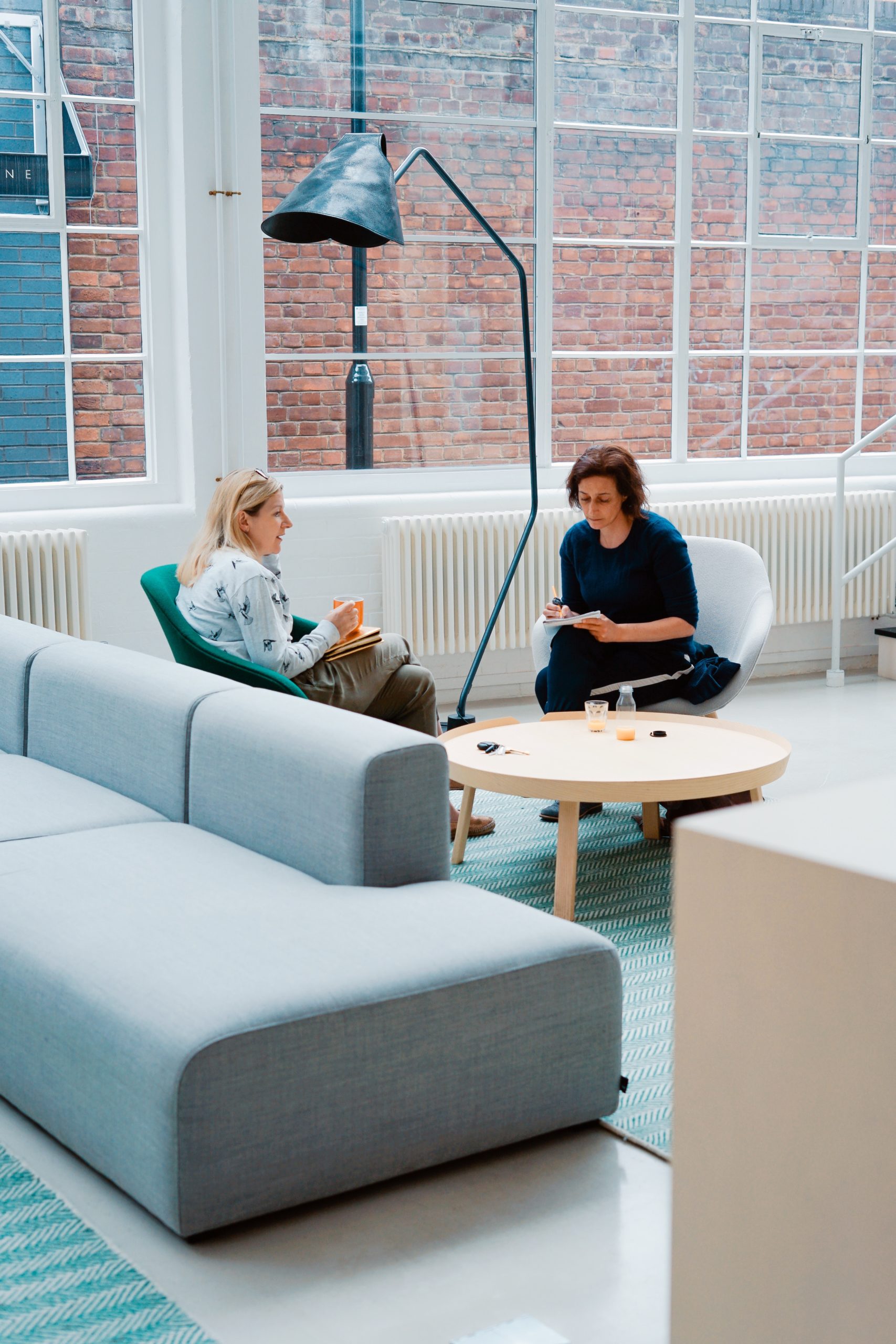 7 Ways to Beat Doctor Burnout Right Now
Physician | April 10, 2019
While doctor depression and suicide rates continue to climb to record highs, the term "burnout" has also increased in popularity. There is an ongoing debate on whether to refer to this systemic exhaustion as burnout, doctor disempowerment, moral injury, or human rights violations. Semantics aside, healthcare providers across the U.S. feel "overwhelmed, demoralized, exhausted, cynical, afraid, and alone". The industry has put it in doctors' hands to balance 20 hour shifts, patient care, online reputations, continued education, teaching, charting, administrative duties, technology, and community outreach — as if being a physician is a typical 40-hour work week. At the same time, many doctors balance their 80-hour a week job while being entrepreneurs, business owners, spouses, parents, or students and managing physical and mental wellness. Coping with the ever heightened standards of the medical profession is no easy task.
Below, 7 physicians share their tips to beating doctor burnout and disempowerment. Read their advice on what to quit and what to start doing to help you live a healthier and happier life as a physician.
1. 'Make Little Quits'
Doctors are no different from anyone else, yet the pressures on us are unique and daunting. Whatever aspects of medicine are leading you to feelings of anxiety, depression or burnout, find a way to quit.
There are a ton of little quits that can make your practice more joyful and burnout-proof.
Perhaps it's taking call. Maybe it's seeing 50 patients a day. Or perhaps it's the type of EMR you have. Maybe it's quitting the practice that requires call, or quitting performing certain procedures, or quitting full-time and going part-time. It may even be that you quit taking insurance or quit seeing a certain type of patient, so you can focus on another type. And with the growth of telemedicine, if it's the commute you need to quit, the options for practicing from your home are plentiful.
Make little quits until the practice you want is yours. You can do it, because for your own health you have to do it. It is our charge to be role models for our patients, and that includes how we conduct our work lives. – Lynn Marie Morski, MD, Esq., Quitting By Design
2. 'Self-care'
After almost 7 years of being an attending physician, I have learned how important self-care is in fighting burnout. Eating healthy, exercising regularly, and prioritizing sleep are foundational in keeping you resilient in this career.
In combination to healthy lifestyle practices, you need to give yourself grace when you fall short — in medicine and life. That is something that will inevitably happen. Instead of beating yourself up over mistakes, use them to fuel your learning and become a better clinician.
Lastly, and most importantly, learn to ask for help. You don't have to face stress alone. Anxiety and depressive symptoms are a real thing for many of us. It's easy to feel embarrassed or think you're not strong enough to handle a career in medicine if you feel this way. Instead, seek help and use your experience to grow into an even more compassionate clinician. – Erin Shaw MD, Follow Your Gut
3. 'Get Involved'
Be aware of the microtraumas, microaggressions, systemic insults, and items that can slowly wane the joy of practicing medicine. Once recognized, the subtle signs of burnout can be rectified with a myriad of possibilities:
Engage in the change process through advocacy at departmental, state, and national levels.
Participate in support groups within and outside of medicine to increase community support.
Intentionally participate in physician and, or peer coaching.
Take part in resilience training, both on the institutional and individual levels
So, we have to recognize the problem, ask for help and get involved in changing the system. – Charmaine R. Gregory MD, Fervently Fit with Charmaine
4. 'Find the Creative Side'
It wasn't until I took a step back from the field of medicine itself that I realized I had struggled with the 'burn' of working as a physician in medicine for many years. During my time away, I learned to look around and take things in with an open mind. Talents that I never knew I had were suddenly filling up hours of my everyday life, adding joy back into my life: writing, traveling, photographing, and more. Before my first day back, I vowed to find a way – no matter how different the two fields can be – to mesh my new found creativity and my medical studies together.
To fight the 'burn', we must teach ourselves the value of a self-brand, of finding the creative side to each of us, and of finding the niche we fit into, that makes us happier doctors, and human beings. – Dr. Dana Corriel, Grow your voice by joining the SoMeDocs movement.
5. Create More Balance with 'It's been too long'
Try this simple method to refill your emotional bank account: What is one relationship you have been feeling a need to pay more attention to lately? Someone you would like to connect with and it feels like it has been too long? It might be your mom or dad, spouse or significant other, one of your children, a friend.
Grab your calendar right now, connect with them and schedule a "date" for sometime in the next two weeks. Minimum of 15 minutes – on the phone or in person.
Then show up and see how it feels.
If it felt really good, make sure you schedule your next date with this person before this date is done. Bring your calendar to the date and ask them to bring theirs. Put your next date on each of your calendars so you have "one in the hopper". – Dike Drummond MD, The Happy MD
6. 'Communicate with your family' and 'Getaway'
As the spouse of a physician — an ER doc — I've learned Physician burnout affects the whole family, not just the physician. To be able to cope and move forward, it is important for doctors to communicate with their family members, whether that be your spouse, your parents, or your children.
Sit down with your spouse, or family member, and determine what the pain point or stressor is at that time. For some, it can be the long, crazy hours. Maybe, it's financial pressure from having a great income, but equally great debt load. Perhaps, medicine isn't what they thought it would be and they are unfulfilled because they're not truly in their passion.
As a family, we must all do our part to help the whole family function better and be happier. I try to learn what are the sources of my wife's stress and am open to adjusting my career and daily routine to help reduce the load.
The biggest game changer for us when dealing with physician burnout has been to getaway: travel. Once a year, we intentionally have a couple-only trip, a family trip and a guy/girl trip to spend time alone with friends. – Curtis Webster, Jr., Founding Father of Dads Married to Doctors
7. 'Listen to Your Needs"
Burnout occurs due to loss of autonomy and energetic exhaustion. Autonomy and energy can be reclaimed by expressing your creativity. Consider joining communities to find physicians who are building creative careers.
At the same time, remember rest, nutrition, and exercise go a long way. For energy, set limits and quit activities that do not serve you. Drop shame, and listen to your needs. – Taylor Brana D.O., The Happy Doc Podcast
As a physician you already have a full plate; adding 7 pieces of advice to your routine can be overwhelming, and impossible. This week, choose the one that you resonate with most and add it to your daily routine: find something you can quit, a way to improve your self-care, get involved in your community, reach out to a family member or friend and schedule a lunch, intentionally communicate your struggles with your family members, or find a way to be creative. After your week is over, let us know how it went through Twitter or Instagram. We'd love to hear your story and advice to other physicians.
Remember this, what you feel is systematic not individualized. You are not alone in the fight against doctor burnout.